Meet Bilingual Backpack Baby
We've over the moon to partner with the brilliant Bilingual Backpack Baby blog to bring you some great things to see and do in Copenhagen.
Currently living in Copenhagen, Bilingual Backpack Baby (BBB) is lucky to have a New Zealand mother and a Danish father. She is a Dan-iwi. BBB has recently employed her mother Keri Bloomfield as Chief Editor, Writer, Photographer and Social Media Manager to document her adventures.
Top five sights of Copenhagen
Copenhagen and bikes go together like peas and carrots. It's one of life's great matches. You can't argue with it. It just is. So when you come to Copenhagen, you need to cycle. Just try your best not to be intimidated by the seemingly effortless and glamorous locals. After a year of trying to look more Danish (that's code for glamorous) when cycling in Copenhagen I'm now convinced it is a DNA thing. As in Do Not Attempt unless you are of Danish descent. But that's okay. I can still cycle un-glamourlessly. I'm okay with that. Truly.
BBB gets on a bike most days. Sometimes as co-pilot, sometimes as Cleopatra in her cycle chariot trailer. So when you visit Copenhagen you'll do well to take her lead and explore by bike to find a world full of pastries and an island full of food trucks. Yup. A whole island full of food trucks.
To encourage you on your bikes here are five lesser known corners of Copenhagen. Put the below GPS co-ordinates into your phone and start pedalling.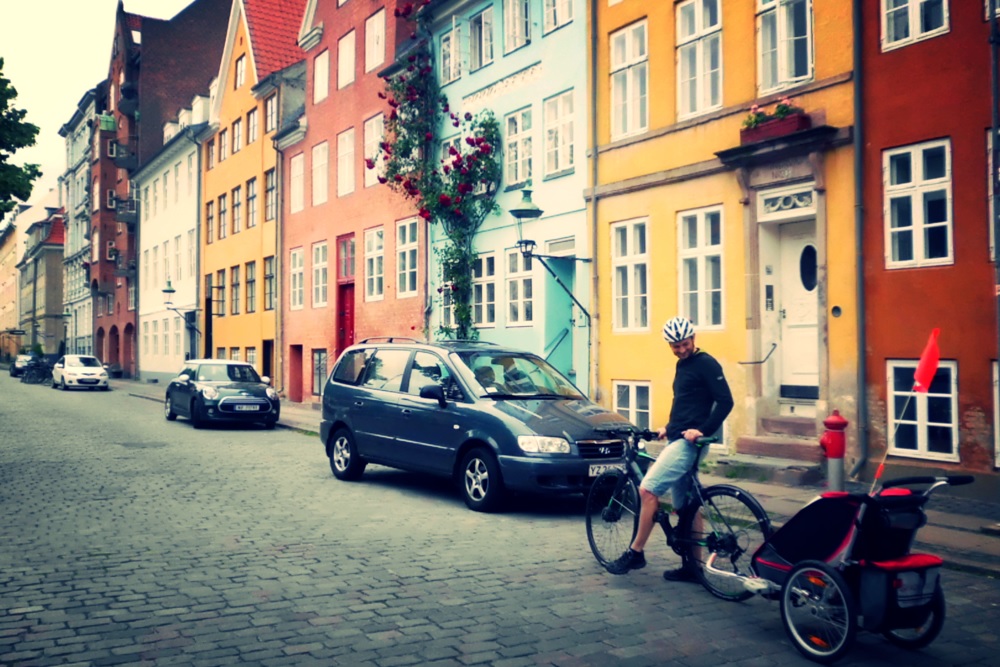 Bikes and Copenhagen go together like peas and carrots
I know. Bikes and Copenhagen go together like peas and carrots yet I'm now telling you it's an 'alternative sight'. Well strangely you'll rarely find it in a list of the 'top 10' things to do in Copenhagen. So please don't read those lists. Instead listen to me and hire a bike.
There are many places you can hire bikes from including the numerous cycle shops throughout Copenhagen. And I do mean, numerous.
Copenhagen also has a city wide bike share scheme where you can hire electric bikes with GPS screens. They're the white bikes you'll see at over 100 bike stations around Copenhagen. You can pick up and return at different locations but you'll need to set up an account online first: visitcopenhagen.com
The better way to check out the canals
Most visitors to Copenhagen will be lured towards the canals for the compulsory Nyhavn photo. Soon after they'll take a canal boat tour along with 100 other passengers. Don't do it.
A better way to check out the canals is by driving the boat yourself. Head to GoBoat where you can hire your own small boat, pack your own lunch and take your own wine. No special licence required (to drive the boat or drink the wine). It's extremely popular during summer so pre book your boat online (either via their website or app), then just 'check in' at their HQ where you'll get a safety briefing, lifejackets etc and you're off. The boat carries up to eight people. So choose wisely. At least one of your group should be comfortable driving the boat and obviously someone else should be good at picking wine.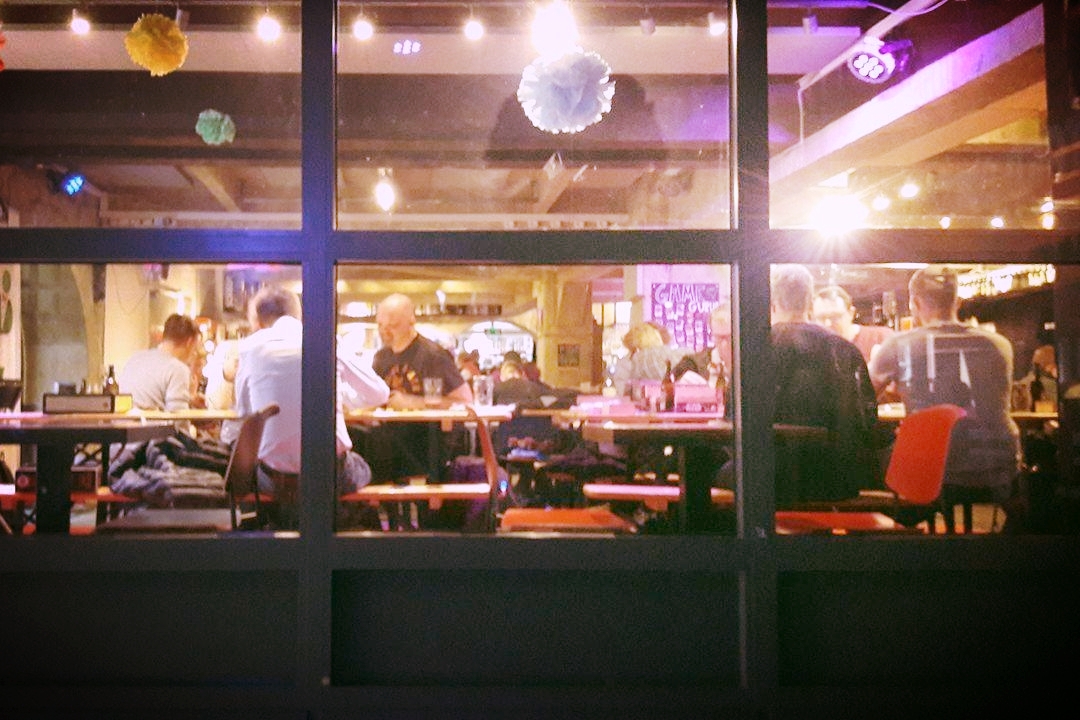 When you find yourself wishing for a hygge moment
Now you've got your bike and seen the canals it's time to knock another bastard off and head to the Bastard Café. This place is gold. It's a board game café. A whole café dedicated to playing board games.
The Danes love a good board game. It's one of many 'hyggelit' activities that pop up frequently in Danish life. So when you find yourself wishing for a hygge moment, head here.
The walls of this café are lined with every imaginable board game in history with 'Game Gurus' at the ready to explain how to play them. It's a Monopoly-fest. Board games on steroids and a hugely popular place which is open until 2am in the weekends. Booking a table is recommended but not compulsory.
There are many small lanes and streets in Copenhagen to explore and when you're on your bike you'll easily be able to find these. However, if you want to lock in one particular location to explore then type in 'Jægersborggade' into your GPS. You might need to copy and paste that one.
In and around this street you'll find some interesting cafes and little shops. The street has its own website where you can check out the shops (butikker) and events happening here.
As a bonus it is right across the road from where Hans Christian Anderson is buried, so on your way back, cycle through 'Assistens Kirkengarden' and play hide and seek with Hans. Best you be the one 'seeking' for this game I think.
The world's first porridge bar
Almost as entertaining as the board game café, this is a restaurant that only sells porridge. A true happy place for all of the inner Goldilocks within us. There are four GRØD restaurants in Copenhagen and one in Aarhus. My personal favourites are the ones on Jæggersborggade or Falkoner Alle.
They've totally nailed the whole making porridge sexy thing.
Top five alternative events in Copenhagen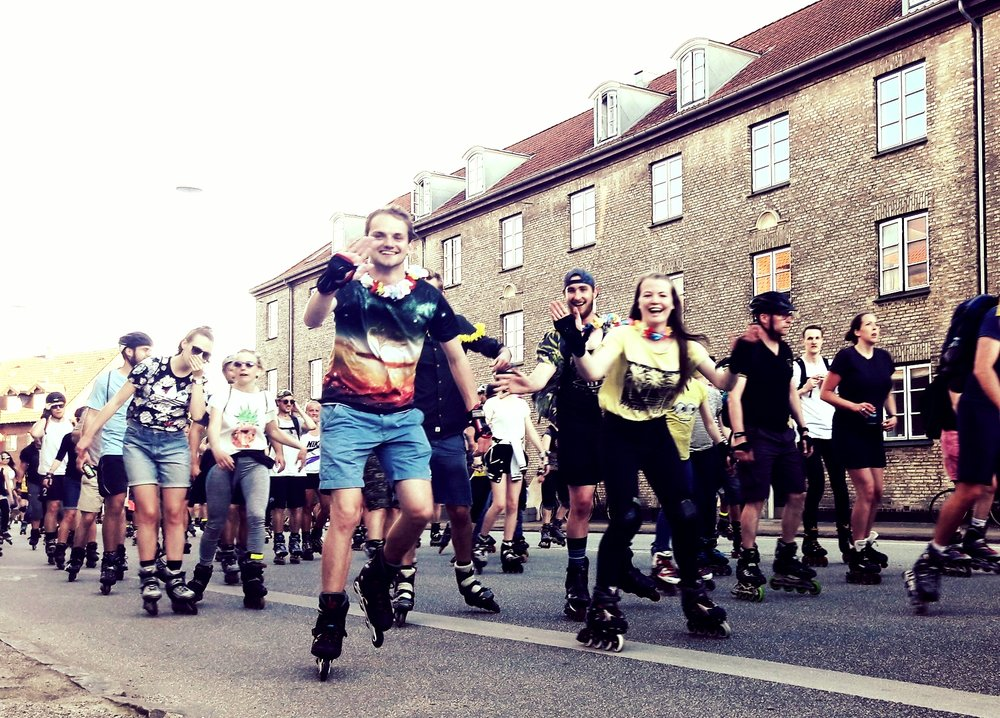 In the organisers own words, this is a 20km 'roller coaster ride' through the streets of Copenhagen. It attracts between 500-1,500 skaters who roll through the streets with music, lights and smiles. It's free. It's noisy and it's fun.
Traffic is stopped on a rolling basis as you move through the city enabling everyone to skate safely on the roads. 'Flying Nurses' (First Aid staff on skates) and a police car escort also follow the 'roller coaster' through the city.
So do whatever you need to do and find yourself some skates. Beg, borrow or hire.
What: Friday Night Skate Copenhagen
Where: Meet Solbjerg Plads, Frederiksberg
When: Every 2nd Friday from April to October
http://www.fns-cph.dk/en/home.html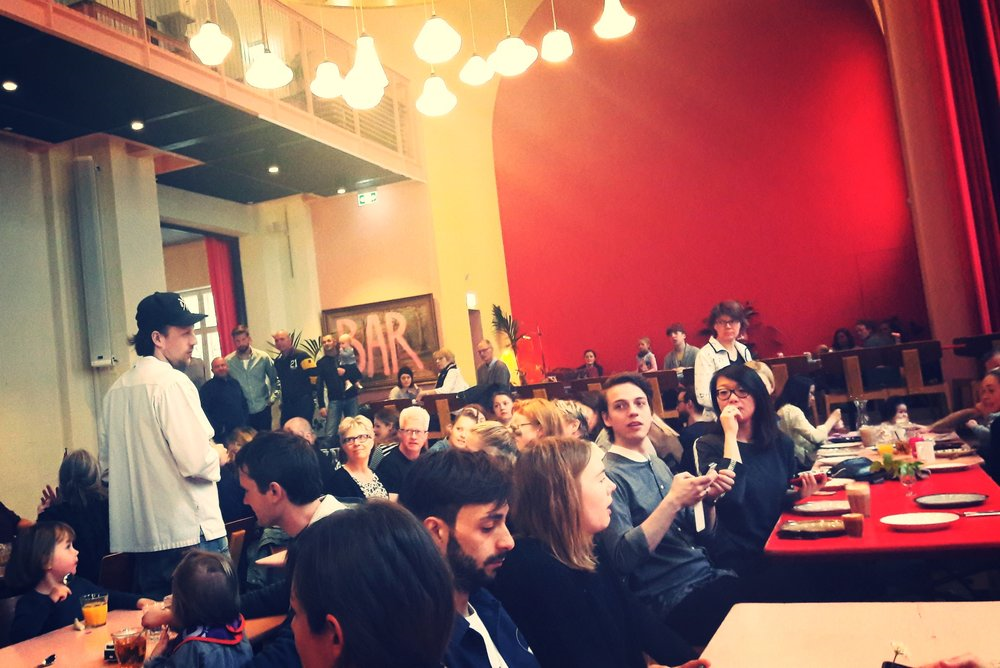 When you find a latte for only 25kr in Copenhagen you know you're on to a good thing. At the brilliantly unique venue, Absalon on Sønder Boulevard, the well-priced coffee is just one of many great things. Here you'll also find 'Fællesspisning' which roughly translates to eating shared food. It is your opportunity to eat with strangers. For 50kr you'll be served a beautiful meal on shared plates to enjoy at long communal tables. It is a hugely successful event which sometimes 'sells' out. So to make sure you get a seat, don't be late.
What: Fællesspisning
Where: Absalon,
When: Sønder Blvd. 73, 1720, Copenhagen V
http://absaloncph.dk/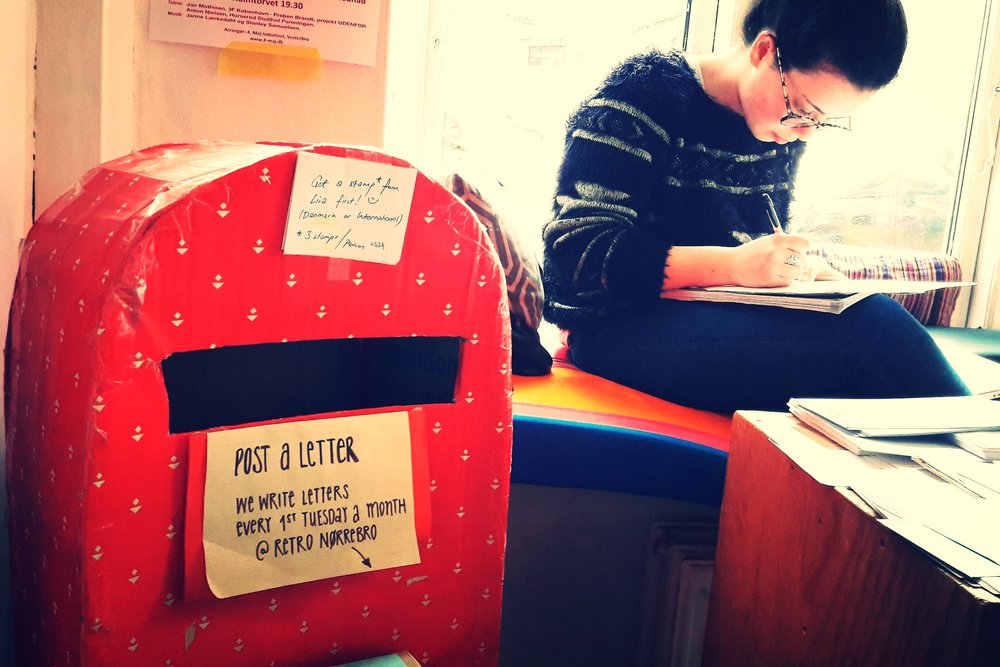 3. Post A Letter Copenhagen
The forgotten art of sending letters
Did you ever have a penpal? Do you remember how exciting it was to eagerly await the next letter from them? Here's an event where you'll be able to recreate a little of that magic.
Post A Letter Copenhagen has been happening once a month for over five years. Supported by the national postal service, PostNord, it encourages the almost forgotten art (and thrill) of writing and receiving good old-fashioned letters. Simply turn up and you'll be provided with pens, paper and stamps (to anywhere in the world). All you need to do is write. Ink genius.
What: Post-A-Letter Copenhagen
Where: Various
When: Once a month (and normally in the first week of the month). Check their Facebook page for upcoming dates.
www.facebook.com/postaletterDK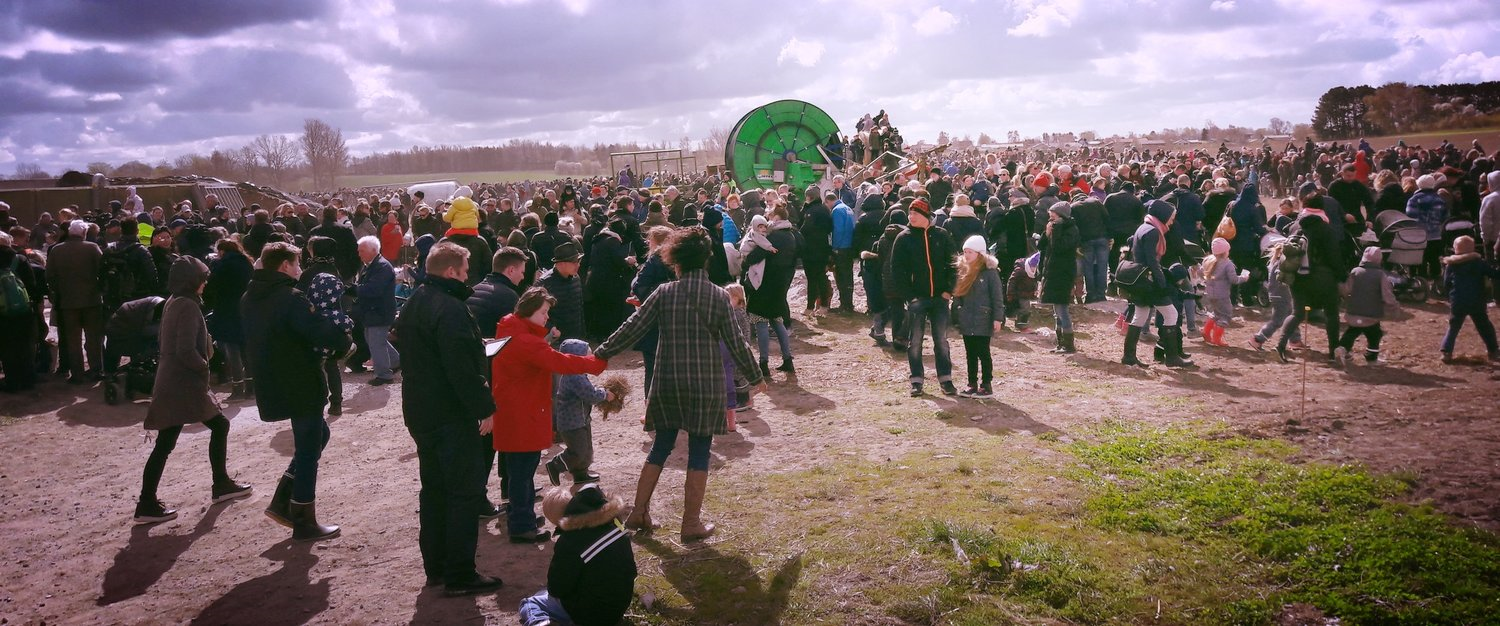 And skipping and frolicking...
Unfortunately, this brilliant event only happens once a year. It's the day when the organic cows of Denmark are released out into the open air after spending a long winter indoors. The excitement of which makes them 'dance', skip and frolic, much to the amusement of old and young alike.
It's a big day. Paddocks turn into sprawling yet very orderly (it is Denmark after all) carparks with 250,000 Danes visiting one of the many designated farms throughout the country who open their gates to the public. There are also many fun activities for the kids including a lot of free stuff. Really good free stuff. Ice cream, cheese, yoghurt and, my personal favourite, novelty milk cups.
Animals will also be on display for the littlies (& biggies) to view. Think of it as a Moo-fest. A mass of people running amuck over a working farm who then hustle around the barn as the clock strikes noon to watch the cows run, skip and jump outside. It's a superbly Danish alternative event we highly recommend attending if you're in Denmark in April.
What: Dancing Cow Day (or in Danish, økodag)
Where: Various (see website below)
When: April
https://xn--kodag-uua.dk/english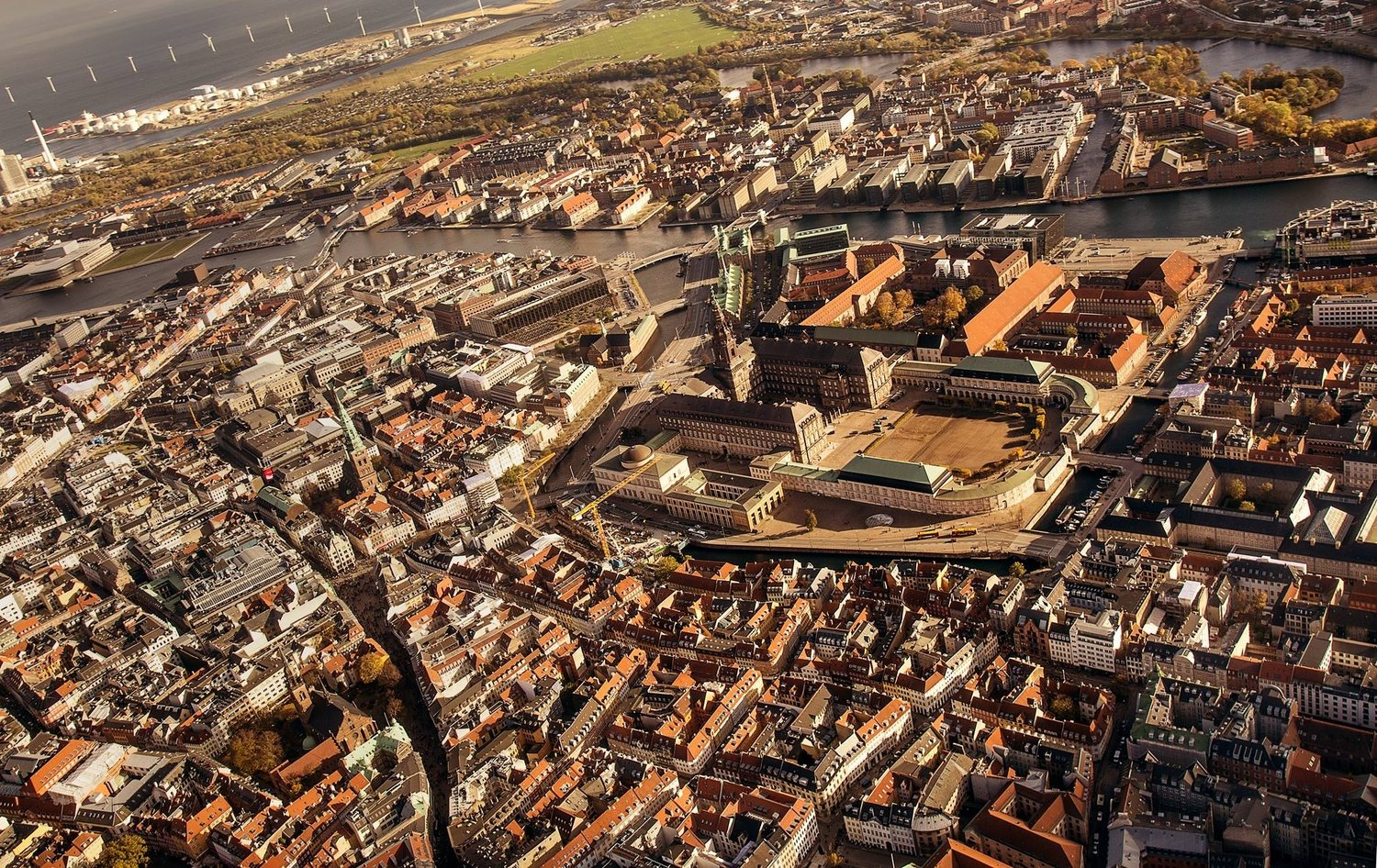 Photo: Plamena Apostolova
Copenhagen is the only city in the world where you can swim around Parliament and for the past 10 years the city has played host to the world's most hyggeligste swim - Copenhagen Swim. Or as it is known in Danish, 'Christiansborg Rundt'.
It is a 2km swim through the canals of Copenhagen weaving through the city and around the Danish Parliament (Christianborg). It attracts nearly 4,000 swimmers every year and was started as a result of a project by the Copenhagen Municipality to clean up their harbour water. The results were dramatic with the harbour now being one of the cleanest in the world and is why the Danish Swimming Federation created this event.
What: Christiansborg Rundt (also known as 'Copenhagen Swim')
Where: Søren Kierkegaards Plads, Copenhagen
When: 26 August 2017
http://copenhagenswim.com/
Contributor: Our thanks to Keri Bloomfield from Bilingual Backpack Baby. All content and photos are copyright of Keri Bloomfield. For more fab adventures with BBB, check out Keri's blog, which we love: Bilingual Backpack Baby
Updated: 12 August 2017