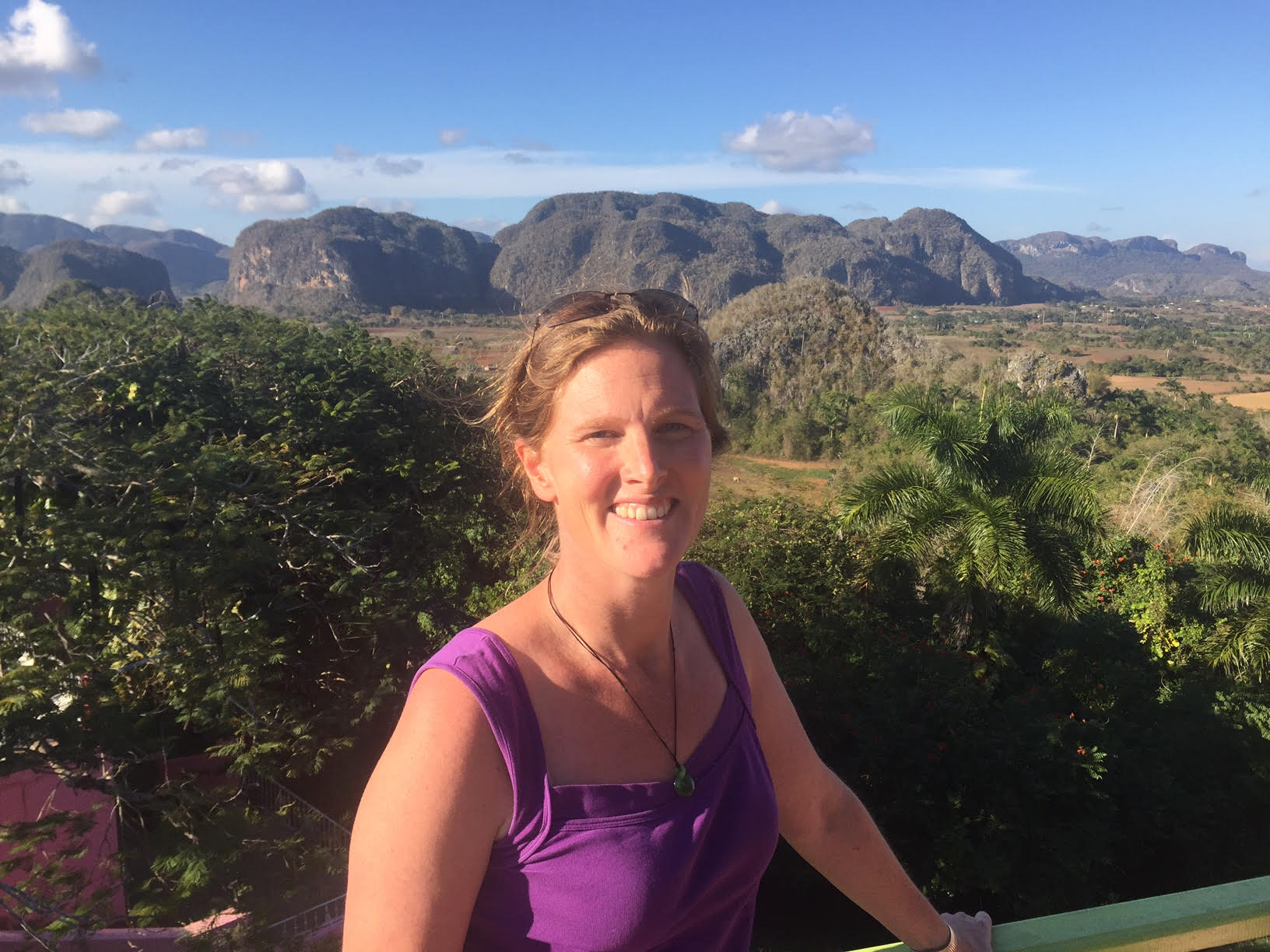 Fab guest editor Eleanor Currier takes us through Old Havana
Habana Vieja (Old Havana)
In February 2017, a few months after the death of Fidel Castro, I made my way to Cuba, a country on the brink of extraordinary change. Having been isolated for generations, Raul Castro (Fidel's brother) was beginning to open the country up to outside influences – the tourists were coming!
Cuba itself is a huge conglomeration of cultures, having been colonised by the Spanish, supported by the Russians, and invaded and then ignored by the Americans. It is officially still Communist but with the increase in tourist numbers, it is starting a period of enormous change. Into what, only time will tell.
I arrived without expectations – and, joyously, it met none of them.
Landing in Havana from Mexico City (at this stage, you can't yet fly direct from the USA) I was met by heat, dazzling sun, palm trees and plenty of 1950s vehicles, all brightly painted and pristinely kept, operating primarily as taxis, if not the family vehicle too.
The Spanish Colonial architecture of the old city of Havana (Habana Vieja) lead it to be designated a World Heritage site in 1982, and UNESCO funds and the tourist dollar are being used to restore the city to its former glory. It is a wonderful mix of historic buildings, museums, boulevards, churches and plazas. A sweeping two-lane avenue (the Malecon) runs along the sea wall of Old Havana, providing wonderful view of the Castillo del Morro, the Spanish fortress guarding the entrance to Havana Bay.
Bar the tourists exploring the streets and a few mod-cons (ATMs primarily), the old town of Havana is much like a 1950s film set. The buildings are brightly coloured, shuttered and balconied and, while there are newer cars around, the ones that attract attention are the Thunderbirds, Cadillacs, Triumphs, Buicks and Ladas, all adored as they're first born and being driven around by their male owners with great pride and big grins.
The old town is stunning: weave your way through the maze of narrow streets, with beautiful, worn buildings on each side of the road rising above you, each floor providing a microcosm of family life. Children play in the streets, while neighbours call to each other between balconies and laundry dries in the open air. Magnificent ornate wooden doors stand alongside crumbling walls, huge column arches lead to shaded alcoves – a fusion and impact of cultures, centuries and capital.
Old Havana contains many plazas, including Plaza Vieja, originally laid out in 1559. Restored to its former glory, colonial buildings and restaurants now overlook the square, with balconies filled with patrons enjoying the fabulous food and view.
In the corner of the Plaza is perhaps the most surprising statue I've come across to date: a naked, bald female carrying a fork the size of herself, astride a rooster. There is no name of the sculptor, nor of what it represents. However, I was told (by a semi-reliable, if dubious, source) that it was dedicated to all the women who during the revolution had to turn to prostitution (nakedness) to feed their children (fork). The rooster… well, I'm sure you can find another word.
Accommodation
Accommodation is primarily at casa particulars – private rooms within a family home, converted to cater for guests. While simple, they are kept immaculately clean and aside from the bed, usually house a fridge, a small en suite and, occasionally, air conditioning. The décor varies, but the traveller should feel safe and comfortable: tourist police crack down hard on trouble involving tourists and the home owner could forfeit their house - usually accommodation for three generations of family.
Food and drink
The one assumption I had made was that the food would be full of chillies, ready to bite back any time I ventured near. However, it predominantly consisted of rice, beans and chicken or beef, beautifully seasoned with onions and garlic and not a chilli flake in site. While this is the basis of the locals' diet, for the decadent tourist, there is plenty of salad available too – lettuce, tomatoes, green beans and corn as well as limes, papaya, melon and banana. Be sure to try some fruit jam, which is sold in solid rectangular blocks, and sliced to the consumer's requirement and relish (!).
Also, try the coffee – it's phenomenal. Rich and dark, I drank pots of the stuff. And to drink? While there is plenty of alcohol available, the three ubiquitous cocktails are the daiquiri, the mojito and the Cuba Libre (free Cuba!).
Wanting to try one of the most famous cocktail bars, I headed into El Floridita, Ernest Hemingway's bar of choice. A maelstrom of tourist life, it's a stunning change from the comparatively quiet streets. A narrow bar runs along the edge of a small room, it is filled with noise and life - full dining tables, a comprehensive rumba band, salsa dancers and daiquiris on tap. In the corner a life size statue of Hemingway himself leans on the bar, smiling over the patrons. The daiquiris were superb and the rumba band, enthusiastic.
Why you should go
Havana is a fabulous mix of cultures, time and influences and is the only place like it on earth. The whole of Cuba is starting a period of enormous change as it discovers itself and how it relates to the rest of the world. I recommend getting a pot of coffee, a daiquiri or three, flagging down a passing Thunderbird and sitting back and enjoying the ride.
My tips: There are ATMs around Cuba, but they do not accept many credit card types especially those issued by US banks. My New Zealand Visa card worked, but heart-in-mouth moment when it got declined – it turns out that the amount you can take out at once is less than you would perhaps expect (CUC60, or about $US60). Also, wi-fi is mostly non-existent. You'll have to find a tout, buy a card, go to the wi-fi destination, log on and pray. I recommend enjoying your time away from your phone!
Contributor: Eleanor Currier
Updated: 13 June 2017