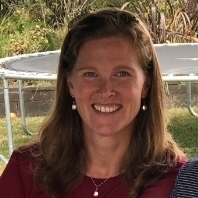 More than food, drink and music
Eleanor Currier, our roving correspondent, heads to New Orleans, and stays sober long enough to report back on this vibrant city.
There are usually three reasons people venture to New Orleans - the food, the drink and the music. And while they are intrinsically linked to the vibrancy of the city, there's so much more.
Somewhere in the recesses of my childhood memory are snippets of stories of Brer Fox and Rabbit, frogs playing jazz, Huck Finn, paddle steamers and big-voiced men singing of rivers that just keep on rolling along. The deep South: where cotton was picked, the trees bow heavy under the weight of history and Spanish moss, and grand balls held at plantation houses were the highlight of every young girl's calendar. While I admit 'Gone with the Wind' may have had a slight influence on me, there was so much more to NOLA - the locals' affectionate nickname for their hometown: New Orleans, Louisiana.
Making myself at home, NOLA-style
Departing the air conditioned airport, I was hit by the heat: 30+ degrees (90+ Fahrenheit) with 90 percent humidity and bright sunlight. I dealt with this spa pool climate like a local - I adjusted my gait and walked Louisiana-style: slowly, in the shade, sunglasses on with a cool, alcoholic beverage in hand. I'm going to love this place.
The locals genuinely welcome you with their melodious Southern drawl; nothing is too hard, contrived or the slightest problem, and when they offered me a cocktail menu at breakfast, I realised that I, the prodigal daughter, had returned home. I caught the bug and within days, was perfecting my 'howdy' and 'thanks y'all'.
NOLA epitomises generosity. The locals show it in the time they take to express the love of their city, in the size of the portions of legendary food and drink, and in the ubiquitous music. And if lots is a good thing, then more must be better.
Whether it be in one of the hundreds of bars in the French Quarter, on a paddle steamer cruise or a group of kids playing brass instruments out in the park, the music here is phenomenal and all pervasive. It jumps, it swings, it slides and it funks. It croons and swoops with blues and jazz, rhyme and rhythm. If you can sit still, unmoved by the sounds around you, you might want to check your pulse. Each band is tight, members love what they do and they play like they were born with an extra dose of soul.
Exploring the French Quarter and it's lick-the-plate-good food, including sugar-covered beignet and fried everything.
Food that's lick-the-plate good
Meanwhile, the chefs are not just rolling out a stray fried craw fish tail, po boy or alligator-on-a-stick (all of which were fabulous by the way). My first night in NOLA, the Green Goddess restaurant served tofu (wait, read on) cooked in duck fat with bacon bits, green beans, dirty rice and a Cajun salad. Exquisite. Lick-the-plate good. But don't miss the gumbo or the jambalaya - from anywhere: there is no bad food. It is freshly made, full of fantastic flavours and there is lots of it (order food starter-sized. You will be intimidated by the size of the plates!). And don't miss the beignet - a deep fried pastry: light and sweet, it melts in the mouth and comes with a 1 cm (1/2 inch) of icing sugar on top - and plenty of napkins!
The 'open carry' (Eleanor's term, not theirs - that's a whole other thing!) liquor licence allows bar patrons to leave one bar and enter another with their existing drink, as long as it's in a plastic cup. This is a great way to try out lots of different bars without needing to buy a drink in all of them. But once you find somewhere you love it gets very hard to leave (frozen margaritas at Cafe Beignet, I'm looking at you!).
Exploring this grand, old town
The city is divided into Quarters or Districts. Most famous are the Garden District, the Arts and Warehouse District and the French Quarter, with the omnipresent grand ol' Mississippi itself running to the south of them all.
The French Quarter, where most of the bars are situated, is beautiful. With 2,500 permanent residents, these 8 x 12 blocks are filled with intrinsically different houses. Built of wood or brick or a combination of both, the two story houses tend to have either balconies or porches and, filled with flowers and ferns, they add the heady scent of bougainvillea and jasmine to the warm night air. Horse-head hitching posts line the streets, fish-headed gutterings expel water onto the sidewalks and the French fleur de lis can be found across wrought iron railings and building reliefs alike.
Moving further west, the Garden Quarter is filled with large historical houses. Once inhabited by plantation owners, they are now home to celebrities and politicians. Gnarled, ancient trees line the sidewalk and provide a welcome relief from the sun, and home to thousands of little geckos that vanish as you walk by. The boughs twinkle with beads left over from long-ago Mardi Gras, the Spanish moss gradually enveloping them, drawing them into the long, rich history of the tree itself.
This is also the land of voodoo, where the ghosts walk and the dead are celebrated. The Lafayette Cemetery is a sight to behold - the water table is so high that bodies can't be buried in the ground, so mausoleums are built to inter the bodies. Given the humidity and water content, decomposition is rapid and the tomb is used again and again, with generations of a family being buried in the same plot. Each tomb is unique and whether it be through loss of life to the plagues of a bygone era or the more modern disasters such as Hurricane Katrina, the cemeteries are filled with respect, solemnity and yet an unexpected levity in remembrance of loved ones.
The bayou and its residents. Lafayette Cemetery and its glorious, decrepit mausoleums. A paddle steamer heading up the Mississippi.
If you're gonna go see the South, go and see the South
The bayou (swamp) is river tributary upon tributary, edged by trees, reeds, dark rich mud and inhabited by catfish, raccoons, egrets, ospreys, wild boar and alligators among other unenticing residents. This is serious territory where life is hard: the houses are built on stilts (Katrina raised the water level by about 4m (16 feet)), jet boats are essential transport, and residents are proud of their full complement of fingers. And it is beautiful. The alligators move like the apex predators they are - sleek, silent and hungry - while the egrets walk their way delicately across lily pads, picking up the unwary frog undoubtedly looking out for attack from below, rather than above.
A harbinger of change
Wide, deep and smooth, the Mississippi has been a harbinger of change over the centuries, both bringing people and taking produce to the rest of the world. It has been fundamental to both the creation and devastation of the city. It brings life, and 12 years ago it reminded the world that it is capable of taking it as well. In Tremé, a suburb hard hit by Hurricane Katrina, the houses are pristine - repainted, rebuilt and gorgeous. But further to the East, in the Lower 9th Ward, great plots of land stand vacant with only a concrete pad surrounded by grass to indicate that a home once stood there. Blocks are empty bar overgrown trees and it is really evident how much devastation there was. And yet the people are wonderful. Resilient and generous, they are proud of their city, of their lives and families, what they've come through together and their experiences that all intertwine. And they are willing to share.
Time moves slowly here, luxuriously like the Mississippi itself. It rolls along without hurry, but within it are found great depths and richness. I loved it. Go see it.
Tips
There will be lots of opportunities to try out the 'local customs'. Trust me: a 32oz (1 litre) fishbowl (neon alcoholic drink) should be avoided at all costs. No good can come from this. This includes shots of peppermint Schnapps (a rookie mistake).
The best traditional blues (think Muddy Waters, Robert Johnson and Howlin' Wolf) can be found at the Funky Pirate on Bourbon Street. Funky 544, also on Bourbon, is the funkiest bar in the whole of NOLA and Frenchman Street hails back to a time before tourists - wonderful stuff.
Cajun Encounters will collect you, take you out to the bayou, entertain and educate you, and then return you safely to your hotel, all fingers intact.
Contributor: Eleanor Currier
Updated: 3 April 2018